Is North Dakota Primed to be the "Silicon Valley of Drones"
by Grant Guillot on Feb 17, 2022 | Source: marketscale.com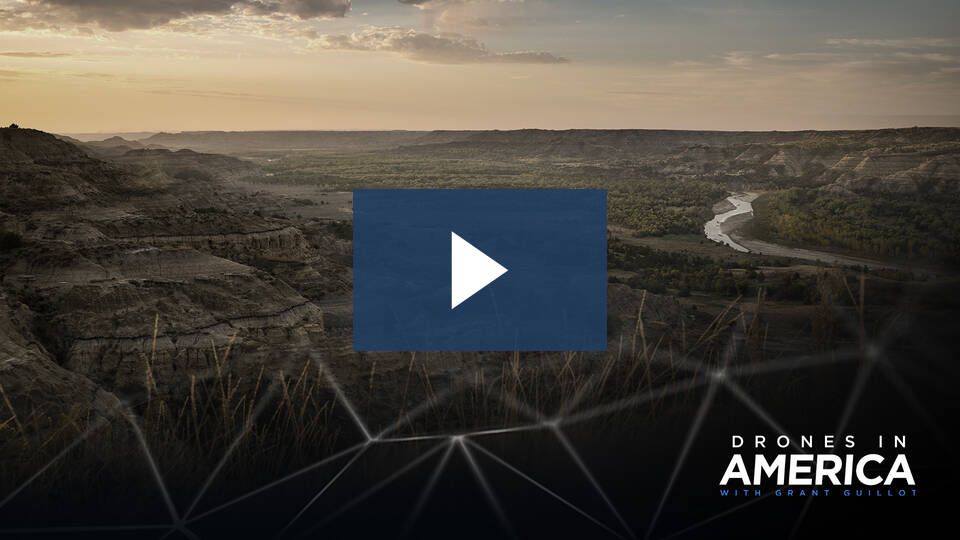 Grant Guillot, the host of Drones in America, welcomed renowned UAS industry expert Matt Dunlevy to a discussion of the significance of the drone industry and why it matters. Dunlevy, Founder of SkySkopes and Executive in Residence at UND (University of North Dakota), has an impressive resume.
In addition to his "day job", Dunlevy is the Honorary Commander of the UAS Mission at Grand Forks Air Force Base, North Dakota. And, as if that wasn't impressive enough, Dunlevy acquired his Master of Arts degree in January 2021. His theses, North Dakota's New Frontier: Unmanned Aircraft, is sure to have broad public appeal. The UAS industry is conceptualized through the lens of being a frontier which is a topic most people are familiar with.
Dunlevy's enthusiasm for Unmanned Aircraft System technology as well as its historical importance is evident from the very beginning of the podcast. He opened by highlighting the advantages drones give the United States on the battlefield but goes on to open the discussion to go beyond this commonly known fact.
"I think it's an important thing to remind people that you know we have this commercial UAS industry and then we also have the defense UAS industry where the United States of America is by far, far and away, the number one entity with UAS. In defense, they usually call it RPA." He also spoke about the importance of recognizing all aspects of UAS which led to a discussion of his thesis. From there, the conversation ebbed and flowed through historical references as well as the current and future state of the UAS industry.
Whether a UAS enthusiast or a layperson who is interested in learning more about the past and present of the UAS industry in both the commercial and defense sectors, this fascinating discussion is sure to both entertain and educate.