How to Protect Your Packages this Holiday Season
December 6, 2022 | Source: luxurytravelmagazine.com
With the holiday season upon us, millions of people will be sending gifts around the country. However, many will never make it to the intended person. According to a report by Safewise, there have been 260 million packages stolen from porches across the country in the last year. This is up by 50 million from the prior year. The more we buy online, the more packages are getting stolen. The loss in theft adds up to nearly $20 billion per year. The good news is some things can be done to help protect the packages from porch pirates.
"It's a crime that largely goes unpunished. We have to be proactive in reducing our risks of being a victim," says Dan O'Toole, founder, and chief executive officer of Dronedek. "We can no longer simply place an order and assume it will reach us."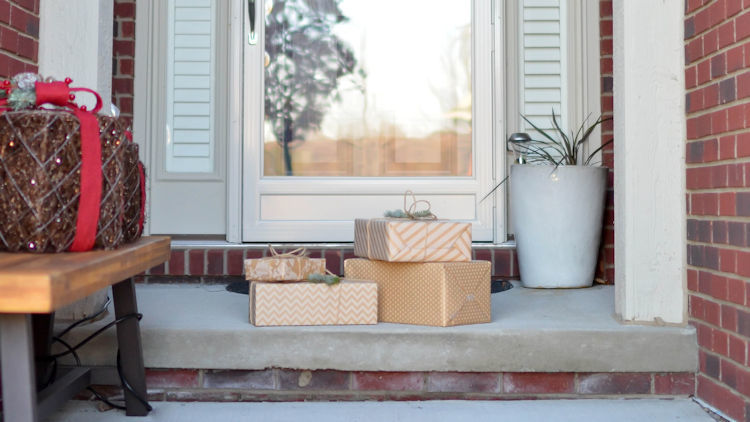 No matter where people live, package theft is an issue and something that 80% of consumers are concerned about. The Safewise reports the top best and worse metro areas for porch pirates. Ranking best is Miami, while San Francisco is at the top in the worst category.
Here are ways to help protect packages this holiday season:
• Have a security camera. While this is not a sure-proof way to avoid theft, it will help reduce it. The Safewise report shows that 35% of those who had packages stolen had a security camera. Be sure that it is set up correctly to help get the person on camera if it happens.
• Arrange deliveries so that they require a signature, need to be picked up at a central location or locker, or have it delivered to an address where they can be given to a person rather than left unattended, such as to a neighbor who is home during the day, the office, etc. Alternatively, only have deliveries take place when someone is home.
• Sign up to get delivery alert notifications. This will provide regular updates about where the item is and let people know when it has been delivered. Upon receiving the alert, a neighbor could be asked to grab it.
• Opt for the most secure delivery receptacle that can be found. Coming onto the market, including Dronedek, which will roll out its "mailbox of the future" next year. Dronedek mailboxes are secure, open only by app, are climate controlled and have numerous other safety features. They accept delivery via autonomous mean, such as drones or robotic devices, as well as via traditional, United States Postal Service or other human delivery personnel.
"We have a stolen package crisis in this country, and Dronedek is the solution everyone has been waiting for," adds O'Toole. "It will be a complete game changer, making package delivery safe, secure, and reliable."
Dubbed the "mailbox of the future," the device will help people send and receive packages securely and safely and provides privacy. Dronedek has raised $7.1 million, helping to bring the receptacles to market and launching pilot programs. The company has also recently announced several new partnerships across its MaaS (Mailbox as a Service) ecosystem, including drone provider Vayu Aerospace and network provider Helium.