First city-wide drone delivery network planned for Switzerland
By: Peter Brown | 02 June 2022 | Source: electronics360.com
Matternet plans to open what it calls the first European city-wide drone delivery network in Switzerland with an initial focus on healthcare logistics for B2B and B2C applications.
The plans began with Matternet taking over the drone business activities from Swiss Post as well as providing a technology platform and operating customer drone-delivery networks.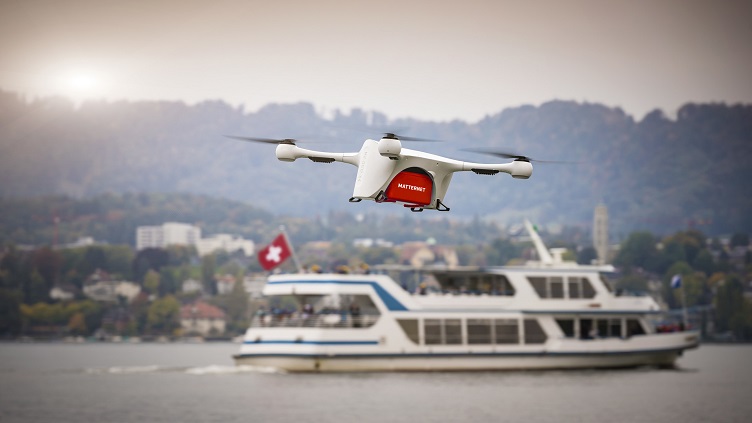 Matternet has been operating an unmanned delivery network in Swiss cities for five years with Swiss Post and plans to use what it has learned to develop the city-wide drone delivery network. During the partnership, the company operated the first beyond the visual line of sight (BVLOS) commercial drone delivery route over a city and the first BVLOS commercial drone delivery route in a major European city in Zurich.
The company said Switzerland is key to its unmanned delivery strategy as it is an advanced country and enabled a robust regulatory framework for aviation, logistics and environmental technologies.
Why it's important
Drone delivery has become a major business in the past year and half. In 2021, with COVID-19 still raging companies already developing drone delivery business kicked their projects into high gear as demand for contactless shipments from goods, medicine, grocery and food rose substantially.
Additionally, the ease of use with delivery of these items via drone as well as the natural fascination of the transportation method has caused the market to explode with customers wanting to use drones and companies looking to capitalize on a new revenue-generating mechanic.
Wing has been aggressively testing its drone delivery systems, having crossed 200,000 commercial deliveries across many markets. While the majority of these took place in Logan, Australia, Wing just began services in the Dallas-Fort-Worth region of Texas, which is billed as the first metro delivery service using unmanned devices with operations co-located and integrated into local retail businesses.
Just last month, Walmart expanded its drone delivery to 34 sites in Arizona, Arkansas, Florida, Texas, Utah and Virginia. This will allow more than 1 million packages to be dropped off via unmanned machines in one year. Anything from Walmart that fits in 10 pounds or less can be delivered in under 30 minutes.
And everything that can be ordered is getting the drone delivery treatment including ice cream, fried chicken, coffee and everything else.