E-commerce delivery performance: The elephant in the room
By CHRIS JONES, EVP, INDUSTRY AND SERVICES, DESCARTES SYSTEMS GROUP
April 12, 2022 | Source: parcelandpostaltechnologyinternational.com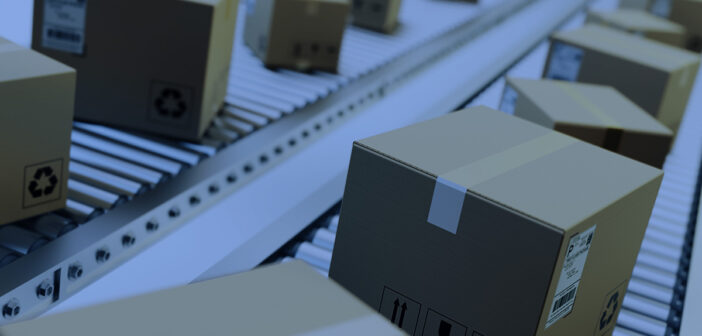 The pandemic has impacted e-commerce in multiple ways. It has accelerated e-commerce growth by years and changed consumer buying behavior. Yet, it also constrained delivery capacity and impacted delivery performance.
In mid-January 2022, Descartes, in conjunction with SAPIO Research, conducted a study of 8,000 consumers across 10 countries in Europe and North America to understand their perception of online buying and home delivery. The study shows that, while consumers may be buying more, they're not thrilled with today's inconsistent delivery performance and a significant number are ready to punish poor performing retailers.
Consumer commitment
Consumers bought more online during the pandemic. Descartes' study shows that the proportion of all purchases made online and delivered increased from 35% pre-pandemic to 46% in early 2022. This trend looks set to continue as respondents indicated they intend to increase their percentage of online purchase and home delivery to 48%, even as Covid-related restrictions ease.
While the increase in online buying and delivery is good news for online sellers, the bad news is that only 34% of respondents cited that delivery processes have improved. Given the very uneven delivery performance during the early stages of the pandemic, this shows that many retailers have not made any significant progress in this important part of the overall customer experience. The last mile is the last word for consumers, and it is what they remember.
Mixed delivery performance
If every retailer's goal is to delight customers, it's not happening in home delivery; certainly not in the 'white glove and parcel' delivery method where, across the board, performance was mediocre at best.
The elements of the delivery process that matter most to consumers are cost and security, which tied for the top response (74% said it was quite/extremely important). Ease of ordering and booking the delivery and cost and ease of handling returns closely followed and were tied (69% quite/extremely important), while tracking delivery progress was also close (68% quite/extremely important).
Satisfaction with specific delivery elements was slightly different. Receiving proof of delivery (POD) and ease of ordering and booking delivery were tied for elements of the delivery process with the most satisfaction (74% quite/extremely important). Tracking delivery progress was third (73% quite/extremely important), and environmental performance of the delivery was next (71% quite/extremely important).
The most compelling evidence of the delivery performance challenges retailers are facing lies in consumer responses to the delivery problems they experienced. Almost three-quarters (73%) of respondents indicated that they experienced a delivery problem, with the top three problems all related to timeliness. Retailers need to not only assess their delivery performance, but also the expectations they set for customers in terms of delivery speed and precision.
Figure 2: Consumer delivery experience the last three months of 2021
Source: Descartes and SAPIO Research
Consumer fatigue
Consumers are fatigued and a fair number of them are taking action. For respondents who indicated they had a bad outcome from a delivery issue, their top response was losing trust in the delivery company (24%). Retailer-related negative effects were second, with the result being that consumers did not order from the retailer again (23%), and third was lost trust in the retailer (21%).
Retailers were also impacted by delivery company reputation, with consumers citing they would avoid retailers that used a problem delivery company (18%). Moreover, the loss of future business and reputational damage can go well beyond the individual actions of respondents, to those who told friends/family to avoid the retailer (16%).
Conclusion
Retailers and their delivery partners cannot afford to ignore, even underestimate, the importance of home delivery as a critical factor underpinning continued e-commerce success. They need to improve performance or risk losing customers to competitors who do. Rather than seeing this as another challenge for the business, retailers and logistics companies should use it as an opportunity to capture market share and more e-commerce business as consumers continue to increase their online purchases and deliveries.