Dan O'Toole: A better mailbox and secure drone delivery is on horizon
May 21, 2021 | Viewpoint | Source: ibj.com
Just before we rang in the new year, the Federal Aviation Administration changed the rules governing unmanned aerial vehicles, more commonly known as drones. The changes to how drones can be used have big implications for e-commerce delivery in general and for companies like ours in particular because, in the words of FAA Administrator Steve Dickson, "They get us closer to the day when we will more routinely see drone operations such as the delivery of packages."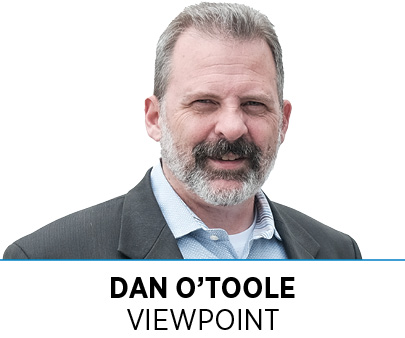 What this means to consumers is a fixture at the end of driveways across the world for more than 160 years is about to get a reboot. The ubiquitous mailbox—not much changed since 1858—is getting an update.
A few companies around the world are working on this. It's important to you for a couple of reasons: 1) The pandemic prompted an exponential spike in the business of package delivery that most people expect to continue post-pandemic and 2) standard delivery of those packages is unsafe, expensive and inefficient.
I bet you see at least three delivery trucks a day in your neighborhood bringing groceries and meals, pet supplies, medicines, books, you name it. Delivery services have simply exploded as consumers turn to safer means of getting the things they need and want. Since the COVID outbreak, in-person shopping and entertainment activity is down by 90%, while e-commerce is up by more than 50%, according to Boston Consulting Group, which recently questioned whether delivery services could keep up with the boom.
Private industry has been racing to create drone fleets to speed deliveries. More than 1.7 million drones have been registered in the U.S., and there are about 203,000 FAA-certificated pilots to operate them. UPS already has federal drone airline approval and other companies are on their heels. This frenzied activity is all about the last mile of the supply chain (from distribution center to your porch.)
That last mile is the most expensive and inefficient portion of the supply chain. You see this every day when delivery trucks pull up on your street delivering one or two small packages, then revving up to make hundreds of similar deliveries miles apart. Electric drones cover those routes as the bird flies, fast and efficient and with far less cost or environmental impact.
But dropping those packages on porches doesn't solve the very real issue of theft by porch pirates. More than 1.7 million traditionally delivered packages are stolen from American doorsteps every day, according to the Rensselaer Polytechnic Institute. That translates to $25 million in lost goods and services day after day after day, according to C+R Research. Drone delivery also leaves the package to the elements of heat and cold, which makes a difference to some products.
Some improvements to longstanding devices seem startling at first. Few of us today can remember when the microwave oven was first offered on the market but now they're standard in college dorm rooms and kitchens everywhere. Same for personal computers, which once were massive and now fit in your pocket.
Drone-delivery-empowered mailboxes will be popping up in central Indiana this year. They'll be a novelty at first. But it won't be long before they're as common as the everyday household mailbox and you can say you saw it first.
__________
O'Toole is CEO of Dronedek and holds two U.S. patents for smart mailboxes that enable customers to fully automate their delivery process for the last mile.